The Ant Space is a habitat which hangs on the wall like a painting. Add seeds and ants then watch as the life inside creates art. Lights within the frame illuminate the background and shine through the tunnels.
Set the Ant Space in motion by adding seeds and ants.
Plants live passively, fitting themselves gently into the environment. Ants are just the opposite. They sculpt the world to meet their needs.
​
Control the lights within the Ant Space using a smartphone or tablet.
With the touch of a finger play the colors and brightness like an instrument for the eyes.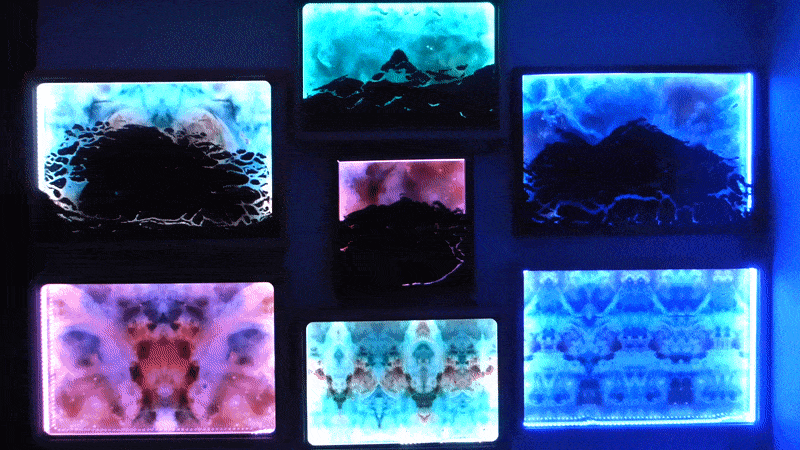 ​The backdrop of each Ant Space is a colorful nebula of stars and dust that reacts dynamically in the color changing lights.
The Ant Space comes as a kit with everything needed to start the creation:
Handbuilt wooden frame with WiFi connected lights and a unique backdrop.

Escape proof ant habitat.

Soil, colored sand, seeds.

Instruction book.
Fill the habitat with soil and colored sand, add ants from outside or purchase them online, then watch the creation grow.
Caring for the Ant Space is easy. A drop of water and a pinch of sugar will nourish the ants for days. Expect the ants to live for up to a year at which time there are options regarding what to do next:
Leave the Ant Space in that final form as an attractive art piece and useful light.

Add more ants to continue digging.

Clean the habitat and begin again; a blank canvas for the ants.